North East Fitness
Newtown Square's Premiere Personal Trainer
Give Us A Call!

Send Us A Message

Visit Our Location!
Personal Training in Newtown Square, PA!
Whether you want to lose weight and inches, increase strength, enhance energy and vitality, relieve pain, burn off stress, improve mobility and flexibility, or compete at your highest level, our expert team will motivate and inspire you to accomplish your goals. Our 1-on-1 personal training with certified and accredited personal trainers will motivate you to reach your goals. From cardio to strength training, we have the equipment and tools to maximize your efficiency through just a handful of private sessions at our Newtown Square, PA private gym. Let's make personal training fun again!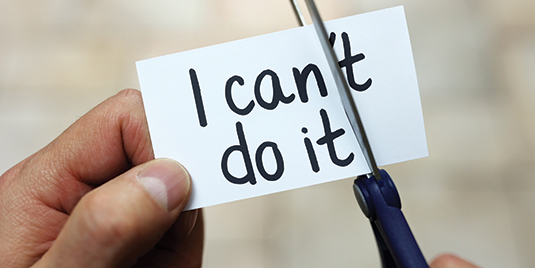 Through understanding and discipline, your personal trainer needs to be both an effective motivator and mentor. True mastery results in clients to feeling a certain level of discomfort when working out which ultimately helps create change.... read more
Newtown Square, PA Personal Trainer Services
Mobility Training

Our mobility focused sessions are great for people post-physical therapy, geriatric adults, and athletes who need to increase their overall range of motion.

Strength Training

Mike is a world expert on bench press and can truly help you get to your personalized fitness level. Ultimately, strength training executed at your highest potential will help you feel stronger, more confident, and have more energy.

Power Lifting Work

Using premium exercise equipment such as our West Side Bar Bells and Monster Tension Bands, we implement muscle confusion and force production which is proven to extremely increase the efficiency of each work out and get you to your goal sooner.

Nutrition

Our preferred diet is based around the Paleo Diet. Focusing on veggies, fruit, and animal protein (especially grass-fed meats!), you can get essential omega 3s and other essential amino acids without strictly following this diet 100% of the time.

Paralympic Training

Mike has years of experience as a Paralympic athlete and now has the pleasure of coaching Paralympic athletes for various competitions. Mike focuses on maximizing each athlete's potential within their desired sport while also including exercise routines designed to increases their overall strength, mobility, and wellness.

Veteran & Wounded Warrior Training

We have specialized sessions and classes focused on veterans. They take into account the various needs based on past experience, injuries, and their particular specialty. We've been able to help 100s of veterans over the past 25 years.
Weight Management
Personal Training
Contact Us
Frequently Asked Questions
1.
Are you just getting started?
The thought of entering an exercise facility and starting an exercise program without any assistance can be intimidating. Trying to teach yourself how to use all the equipment can be so confusing. Your coach will teach you how to exercise correctly and safely. Your coach will provide you with enough guidance, motivation, and education to ensure you establish healthy and effective exercise patterns right from the beginning.
2.
Are you not getting results?
3.
Are you having difficulty sticking to your program?
4.
Are you an athlete or a weekend warrior?
5.
Are you suffering from an injury?
Don't put it off anymore! Choose the new you today!
Contact Us
Mike's Story
Michael McDevitt is the owner of North East Fitness Inc. He has been involved in competitive sport and fitness industries for his entire adult life. Since 1979, Mike has managed many area gyms. In 1991, Mike opened North East Fitness.
Mike started his fitness career as a competitive bodybuilder. In 1983, Mike took second place at the Mr. Philadelphia Contest and first place at the East Coast Championships later that year. After doing a fundraiser for a Philadelphia disable sports team, Mike began competing as a disabled powerlifter. Michael has cerebral palsy, and when he was in 12th grade developed a strong curiosity to fitness. He became a voracious reader and fell in love with (what is now) Muscle and Fitness magazine. He went from 90 pounds his senior year to 190 pounds two years later.
Michael would eventually win multiple National and World Championships in powerlifting, shot putting, and discus throwing. In 1988, Mike won the silver metal at the 1988 Paralympic Games in Seoul, Korea.
It was through these various competitions that Mike discovered his true calling - coaching. Mike was the head Coach for Team USA's powerlifters at The Paralympic Games in 1992, 1996, and 2000.
His business is an extension of these coaching endeavors. Coach Mike is proud to say that over the last 25+ years, he has trained thousands of people from all walks of life. More importantly, he coaches his students in a safe, productive, and enjoyable environment. Fitness and Coaching are Mike's two great passions, and here at North East Fitness, you can experience both from the World Champion - Coach Mike.
Join Today
Our Success Stories
Mike is extremely knowledgeable and professional and a delight to have as a personal trainer.
I can't imagine going to another personal trainer. I have a tight schedule between juggling work and training, and I am very grateful for Mike's flexibility with my training schedule. Once training, Mike combines encouragement, humor, and a small touch of tough love to make sure you are getting the most out of your workout. However, he is extremely understanding of rough days (like because you where up until 5am the night before). He takes it easy and I really appreciate that. All that being said, Mike has successfully helped me gain muscle mass, lose weight, and increased my flexibility. I could not be happier with my results and actively refer friends, family, and clients to his services. If you want to train privately, he obliges. If you want to train with other people, he obliges. Between the other trainees (who are all great people!) and Mike's humor, the atmosphere is great and ideal for working out. I highly recommend choosing Mike over another trainer. Try him out and you will quickly see the benefit of choosing Mike! Thanks Mike – couldn't have done it without you!
Mike has worked with me, an MS patient, for the past 20 years. His regimen of ranging, flexing and strength building that he developed has kept me quite fit for a long time! I have come to realize that his vast knowledge of techniques, equipment and the physiology of the human body is unmatched in physical trainers…!…! I have come to refer to him as Dr. Mike, due to his knowledge, abilities and continued improvement of equipment and techniques. His work with all clients and, when traveling to the Valor Games, working with disabled military and other disabled athletes, helps hone his skills for training clients in Newtown Square. Bob Hoffman
I have worked out at Northeast Fitness for over 15 years. I have found Michael McDevitt to be extremely knowledgeable and professional in this area. He has helped me a great deal in learning how to work out and lift properly. He is also very good in helping you when you have injured yourself in your daily life - he will develop and show you excercises that will help you recover faster and eventually feel better overall. On a personal level I have found him to be a passionate individual when it comes to the Paralympics and working with the disabled veterans groups. He has dedicated a great deal of his time to developing programs and facilitating them for these groups as well as being an advocate for them. If you need help or want to work out I highly recommend Northeast Fitness
Write Review
Contact North East Fitness
With over 25 years experience, Mike and his team have the knowledge and training to help you accomplish your fitness goals in a safe and realistic manner. We urge you to reach out to us by submitting our contact form.
What are you waiting for? Sign Up For A Free Training Session!
Error. Website form data not found. Please email contact@w3nerds.com